Secret Sound
The East Devon Radio's Secret Sound is here , and you could win some serious cash by working out our mystery sound!
Check out our new Secret Sound below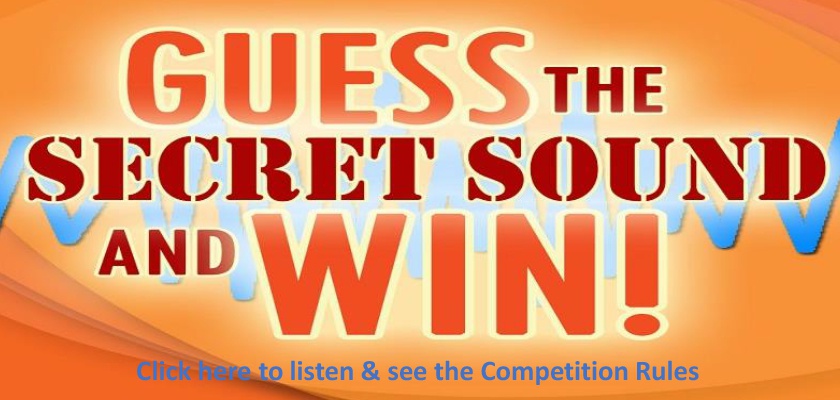 £250 Could be yours
for just identifying our mystery sound...
We'll play the secret sound during breakfast then at 8.15am on The Ben Clark Breakfast Show with Ben one lucky listener will have a chance to guess the secret sound.
How to Play
To enter, answer the daily qualifying question by texting YOUR ANSWER & YOUR NAME to 07947 211 311.
It's a standard text message charge.
Every competition round, we'll pick a contestant at random from all the texts received each morning during the competition.
Only one entry per mobile number will be counted in the draw - there's no advantage in sending multiple texts.
If you've been chosen to play, we'll call your mobile number, if you don't answer the phone, we'll then select another contestant at random.
We will never ask you for your guess until you're playing on air.
Once you've played, you can enter again another day by answering the qualifying question as soon as you've come up with another guess.
And of course, if you correctly identify the Secret Sound, you'll win £250.
Good luck!
Here's what's been guessed wrong so far, but are wrong ...
Sue from Broadclyst - Power Button turning On or Off on a Mobile Phone
Robin from Withycombe Raleigh Exmouth - Sound of taking a photo on your phone
Simon from Cowick Lane Exeter - Click Counter for people going in and out of a venue
Hannah from Sidmouth - A pen being clicked on and off
Bevster from Exmouth - Maracas being shook
Mary from the Dairy - Withycombe Exmouth - Bus Ticket Clipper
Disco Stu from Exmouth - A Stapler
Jane from Budleigh Salterton - Opening or closing an ipad
Jan from Exwick - Condiment Grinder
Aly from Countess Wear - Clicking a computer mouse
Davidoff from Honiton - Pricing Gun
Forklift Jane from Exmouth - A Sweetner Dispenser
Jess from Exmouth - A Hole Punch
John from Dawlish - Ballpoint pen being Clicked
Alec from Budleigh Salterton - A Seat Belt being fastened
Ron from Budleigh Salterton - A Ring pull being pulled on a can of fizzy pop
Michelle from Exeter - Keyboard or Typewriter being pressed
Hannah from Sidmouth - Pulling a light cord in a bathroom
Sally from Bridgewater - A Camera Shutter Opening or Closing
Chrissy from Budleigh Salterton - Sharpening a Pencil
Claire from Exmouth - A Date Stamp
Geoff from Broadclyst - Cracking your Knuckles
Jude from East Budleigh - Unlocking a door with a key
Rosie from Rewe - Pushing a tablet through a blister pack
Penny from Mamhead, Dawlish - Shaking Dice in a Cup
Brad from Thorverton - A lighter clicking
Peter from Exmouth - Turning the Safety Top on a Medicine Bottle
Steve delivering tyres in Knowle - Connecting a push on hosepipe
Tracy from Withycombe - Using a pair of Scissors
Kim from Sidmouth - door lock being closed or opened
Ron from Budleigh Salterton- garden secateurs being used
Martin at Exeter Airport - A padlock being opened or closed
Jill from Exmouth - A Clicker to count people
Bronja from St. Thomas Exeter - A Stapler
Robert - A Seat Belt clicking in or out in a car
Penny from Mamhead, Dawlish - Putting £1 in a Shopping Trolley to Release It
Ambo from Exmouth - A Stapler
Nicky from Exwick - Clicking a ballpoint pen
Sue from Broadclyst - A Jukebox Selecting a Record
Bev from Brixington - A Light Pull Cord
Jan from Exeter - Dog Command Clicker
Paul from Withycombe - Unscrewing the cap on a bottle of wine or alcohol
Sam from Dawlish - A rubix cube being turned
Bronia from St Thomas - A price gun in a supermarket
Geoff - A coffee pod being placed into coffee machine
Mike from Dawlish - A pepper grinder being turned
Penny - A nutcracker cracking nuts
Jane in Exmouth - garden secateurs
Scott - Casino chips
Chrissy in Budleigh - Pill Box being opened or closed
Rob in Torquay - Opening and closing of car keys
Karen in Budleigh - A desk top calendar having the date changed
Ron in Exmouth - Taking lids on or off tuperware containers
Alison in Alphington - Clingfilm being ripped
Penny in Mamhead - Garlic being put through a crusher
Jane in Exmouth - Ice cream scoop scooping ice cream onto cone
Walt in Budleigh - A tin opener being used
Nick in Dunkerswell - A Kitchen Timer
Alan in Exmouth - An ignition starter on a gas cooker
Sally in Beacon Heath - Light switch being tuned on or off
Just Jude in Exmouth - A dial on a washing machine
Blue Sand in Dawlish - A Flick Knife
Penny in Mamhead - Clipping attachments to a kitchen mixer
Alan in Budleigh - Scrapping carrots
Ivy in Dawlish - Poultry Scissors
Terms and Conditions
East Devon Radio's standard terms and conditions apply to all competitions on East Devon Radio.
In addition, the following specific rules apply to the East Devon Radio Secret Sound competition:
Entries will be selected by generating a random number corresponding to the order in which entries have been received.

Only one entry per mobile number will be accepted.

There will be one competition round per day during breakfast, between 7.30am & 8.30am.

In the event of circumstances beyond our control (e.g. loss of transmission, urgent breaking news, studio emergencies, etc) we reserve the right to run the competition at the earliest opportunity after these times - in the event that this is necessary, it will be announced on air.

If you fail to answer the telephone when we call you, you will be deemed to have forfeited your opportunity to play and another number will be chosen at random to enter a guess.

By entering the competition, you are agreeing to be identified as a winner and you may be asked to take part in some publicity activity (e.g. photocalls with local press)

As with all East Devon Radio competitions, current East Devon Radio volunteers and their immediate families are not allowed to enter.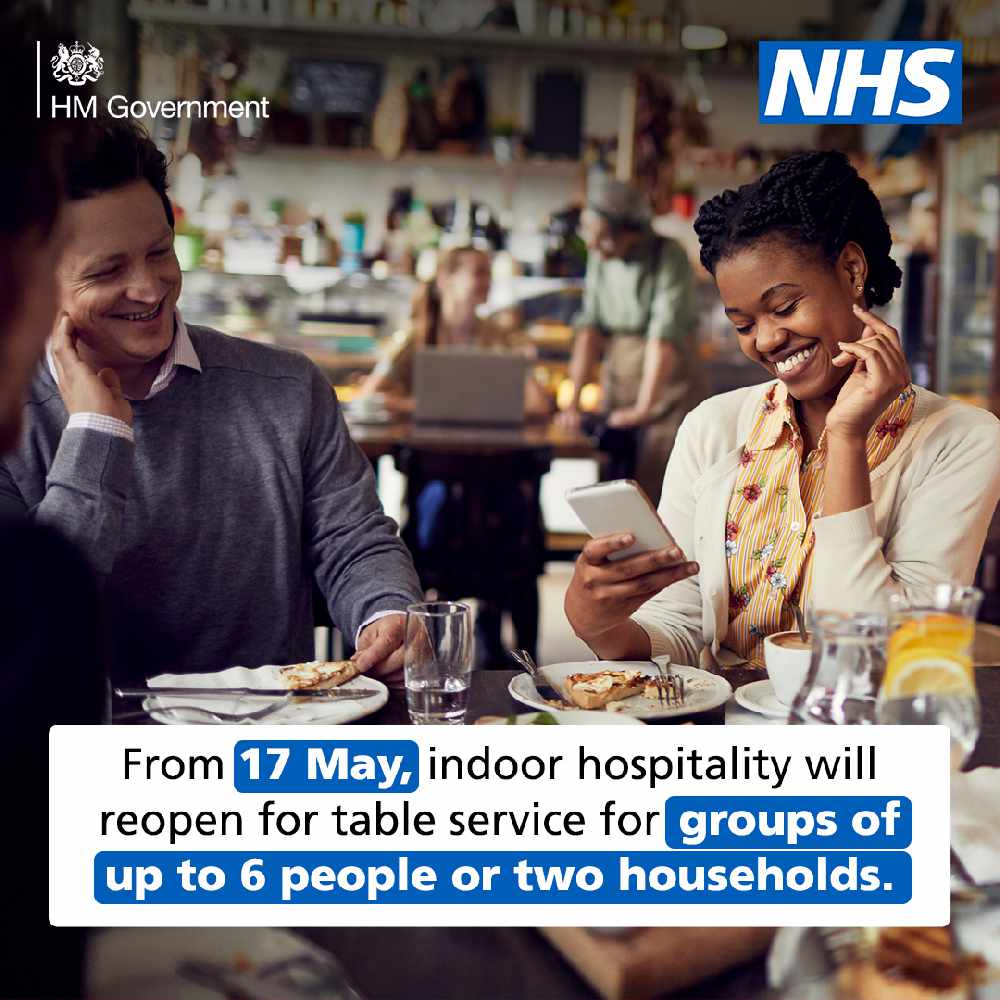 Exmouth

Sunny intervals

High: 7°C | Low: 3°C

Sidmouth

Sunny intervals

High: 8°C | Low: 4°C

Exeter

Sunny intervals

High: 8°C | Low: 4°C

Dawlish

Sunny intervals

High: 9°C | Low: 5°C
Roald Dahl's MATILDA THE MUSICAL JR.

EXMOUTH YOUTH THEATRE is proud to present Roald Dahl's MATILDA THE MUSICAL JR. this December at Matthews Hall, Topsham. Rebellion is nigh in MATILDA JR., a gleefully witty ode to the the anarchy of childhood and the power of imagination! This story of a girl who dreams of a better life and the children she inspires will have audiences rooting for the "revolting children" who are out to teach the grown-ups a lesson. Packed with high-energy dance numbers and catchy songs, children and adults alike will be thrilled and delighted by MATILDA JR., the story of the special little girl with an extraordinary imagination. To find out more about EXMOUTH YOUTH THEATRE including how to join, visit www.exmouthyouththeatre.co.uk.

at

Matthews Hall

The Real Me

The welcome come back gig of popular local band The Real Me at ETFC . Plenty of music from the Jam and mod era plus a sprinkle of pumped up Northern soul tunes The band will play after 8 pm. A great way to warm up for Xmas .

at

Exmouth Town Fc