Roger Paine
Something new for you every Sunday afternoon between 2-4pm starting this Sunday 5th March.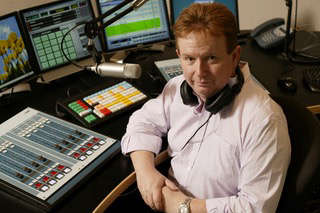 We welcome Roger Paine to our team here at East Devon Radio. Roge has just returned to the area after living and working in the United Arab Emirates, where Roge was the drive time presenter on Capital Radio in the UAE….
''Now here's a trip down memory lane for the over 50's…. if you use to go to Samantha's Night Club in both Exmouth and Exeter at the weekends in the mid to late 1970s… you will remember Roge as he was the original DJ.
Like a good cheese… Roge has matured well… and will be keeping you company every Sunday afternoon between 2-4 with some just for fun quizzes and of course playing the best in music… …. here on East Devon Radio.
To contact Roge please drop him an email to : roger.paine@edr.fm
Ben Clark

7:00am - 11:00am

Breakfast Show
Exmouth

Light rain

High: 12°C | Low: 10°C

Sidmouth

Light rain

High: 12°C | Low: 10°C

Exeter

Light rain

High: 13°C | Low: 10°C

Dawlish

Light rain

High: 12°C | Low: 10°C