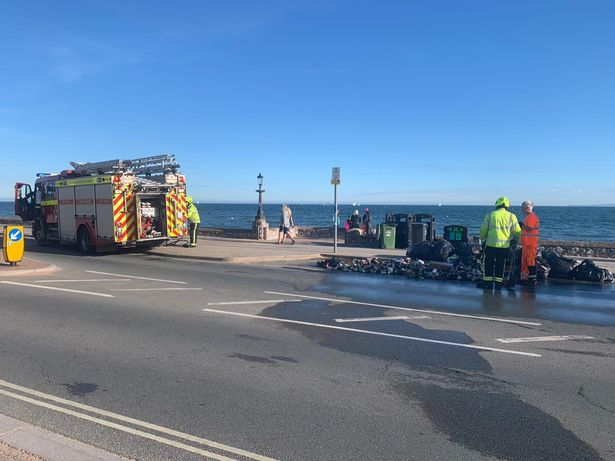 Last night at around 6.45pm Exmouth Fire Service received a call regarding rubbish alight on the seafront. On Arrival there were around 25 bags alight and the crew extinguished the flames and EDDC have been notified.
Devon and Somerset Fire & Rescue Service have said a crew from Exmouth were called out to Queen's Drive at around 6.45pm after receiving reports of plastic bags full of rubbish being alight.
A fire service spokesperson said there were around 25 bags involved and the crew used a hose to extinguish the flames.
EDDC Street Scene Officers were also on scene to inspect the damage.