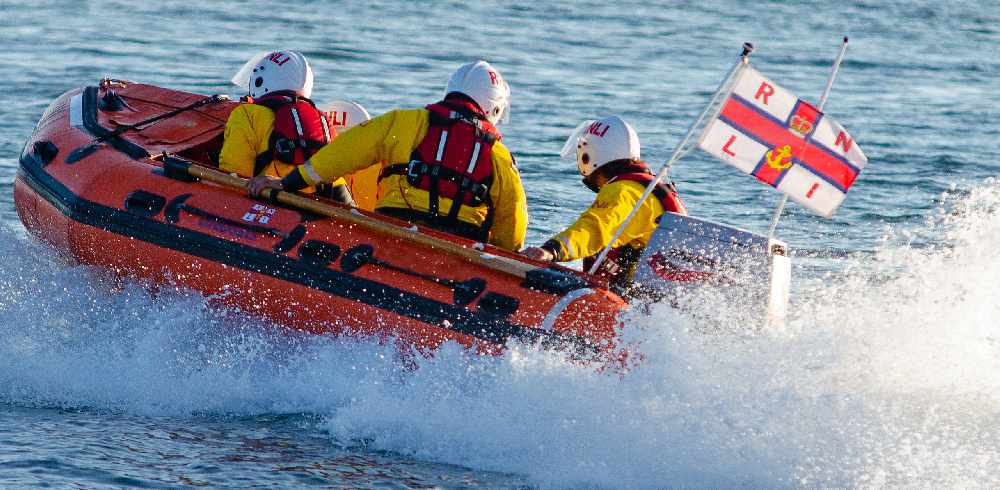 Exmouth RNLI lifesavers were tasked this afternoon to a kitesurfer in difficulty on the River Exe estuary.
At 2.18pm today Friday 5 August 2022, H.M. Coastguard requested the crew of Exmouth inshore lifeboat D-805 George Bearman II to attend the River Exe near Shelly Beach following a 999 call reporting a kitesurfer calling for help.
The 18 year old female had got her lines tangled in a buoy on the river and was struggling to free herself.
The volunteer crew launched at 2.23pm and sped to the area, quickly locating the casualty who, on their arrival, had released herself and made it safely to shore. Having satisfied themselves that the casualty was uninjured and did not require any medical treatment they then set about removing the tangled lines from the buoy.
On completion the lifesavers were stood down and returned to Exmouth Lifeboat Station where the inshore lifeboat was back on service a short time later.
Exmouth RNLI crew who took part in the tasking were :
Inshore Lifeboat : Helm : David Preece, Nick Wright and Mark Cockman.
Other volunteers involved were Deputy Launch Authority, Mike Gall. Tractor Driver : Andy Stott. Head Launcher : John Dinsdale and Shore Crew James Edge and Jake Butt.
Specific advice from the RNLI regarding Kitesurfing can be found here : https://rnli.org/safety/choose-your-activity/kitesurfing
If you find yourself in an emergency situation or spot someone else in trouble, you should always call 999 or 112 and ask for the coastguard. When you take a craft to sea, always let someone know where you are going and when you will be back. Always wear a lifejacket and take a means of calling for help.