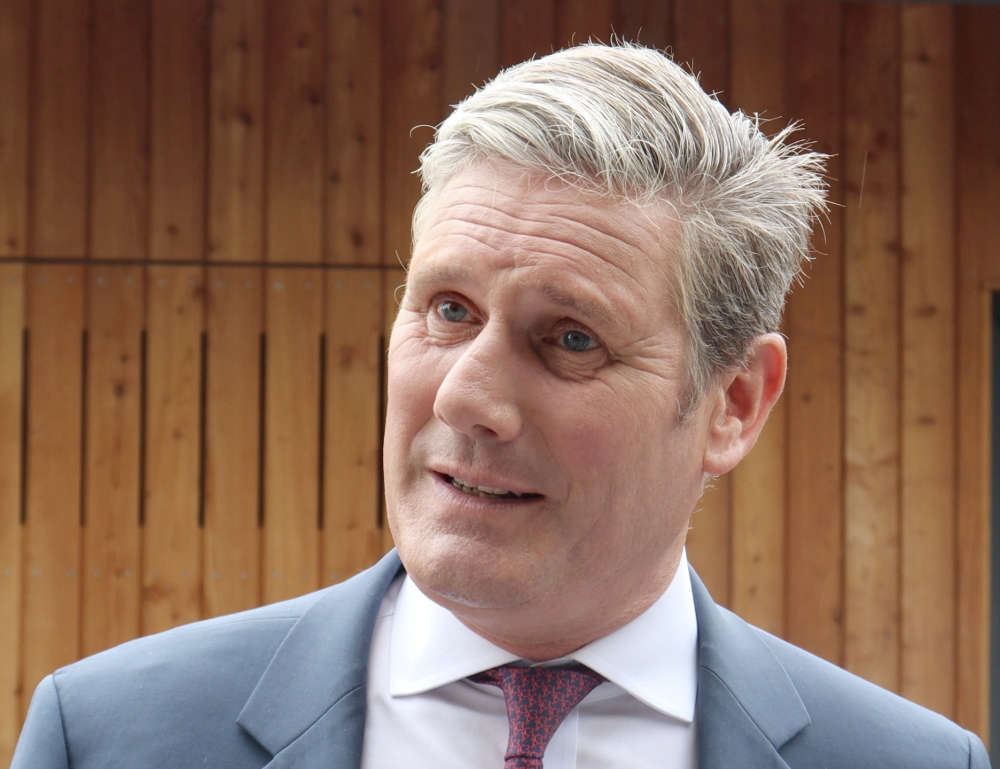 Sir Keir Starmer in Exeter (Image: LDRS)
Labour leader Keir Starmer has defended the decision to select a Londoner as the candidate to replace Exeter's Ben Bradshaw at the next general election. 
Speaking during a visit to community group ParkLife Heavitree on Monday, Sir Keir insisted that Steve Race was chosen as someone who is familiar with the area and understands the constituency.
"Steve Race is an excellent candidate who knows the area really well because he worked with Ben Bradshaw for a very, very long time," said Sir Starmer.
"So he knows these communities. He knows the issues here. He'll be an excellent candidate.
"He's got big shoes to fill. Obviously big boots to fill because Ben has been the MP here since 1997.
"But Steve will fill those boots and take us forward in Exeter. I'm really, really pleased that he's our candidate."
Mr Race is currently a councillor in the Hackney area of London, which neighbour's Sir Keir's Holborn and St Pancras seat. He stood for parliament in East Devon in 2015, where he lost his deposit in a campaign won by the Conservative incumbent, Hugo Swire.
Sir Keir was visiting Exeter to meet local people concerned about fuel costs and to outline Labour's £29 billion policy of freezing the energy price cap to prevent average household bills from rising to over £3,600.
He also argued the initiative would reduce currently soaring inflation by four percent.
But critics, some within his own party, have said the measures do not go far enough and called for Labour to renationalise energy companies.
Sir Keir said that suggestion was unpractical.
"The Labour Party, under my leadership, is absolutely focused on helping those that need help most," he said.
"That's why we've focused on the households who are going to face these crippling increases this October and January of next year, because if we don't help those households, they are going to struggle even more than they did last winter.
"The reason I've put forward the package I've put forward today is because every single penny that we've got under our costed scheme goes on reducing their household bills … Those energy bills.
"If you go down the nationalisation route, then money is then used to compensate shareholders because you can't just nationalise for free. You've got to pay off the shareholders.
"I think when you're in the middle of a crisis like this, a national crisis, every single penny should go towards reducing those prices of energy for so many households who are going to really struggle this winter."
Labour argues their plan could be funded by extending the scope of the windfall tax on energy companies.
It would involved scrapping the proposed £400 payments for all households and cutting government interest payments on debt when inflation rates go down.