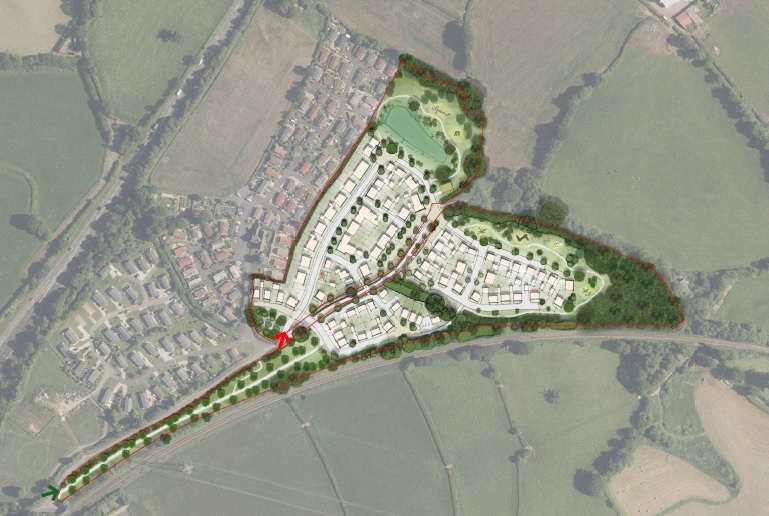 More than 100 new homes could be built at a new development on the outskirts of Honiton.
East Devon District Council's planning committee will be recommended to give the go-ahead for up to 115 new homes when they meet next week.
Applicants Taylor Wimpey want to build the homes on agricultural land at Middle Northcote Farm, just off the A30. They will come with landscaping, public open spaces and children's play space.
Councillors will be asked to agree on the principle of the project and access to the site, with other details to be considered later.
Officers will advise them to agree the application subject to conditions.
A report to the meeting says that while the proposed homes are in the countryside, the council has a responsibility to find land for housing and some of its previous policies are now out of date.
As a result, they have to weigh up whether any adverse impacts would significantly outweigh the benefits, which would offer around 25 per cent affordable housing. The visual impact of the homes could be overcome with 'sensitive landscaping', say officers.
"Boosting the supply of housing is one of the main thrusts of government policy and the proposal would bring this forward in a sustainable manner," the report goes on.
But ward councillor Tony McCullom (Independent, Honiton St Pauls) said he has received dozens of strong objections from local people.
They say the new development will destroy the peace of the location, particularly for people in a nearby retirement community, as well as increasing traffic.
Cllr McCullom said he fully supported the views and concerns expressed.