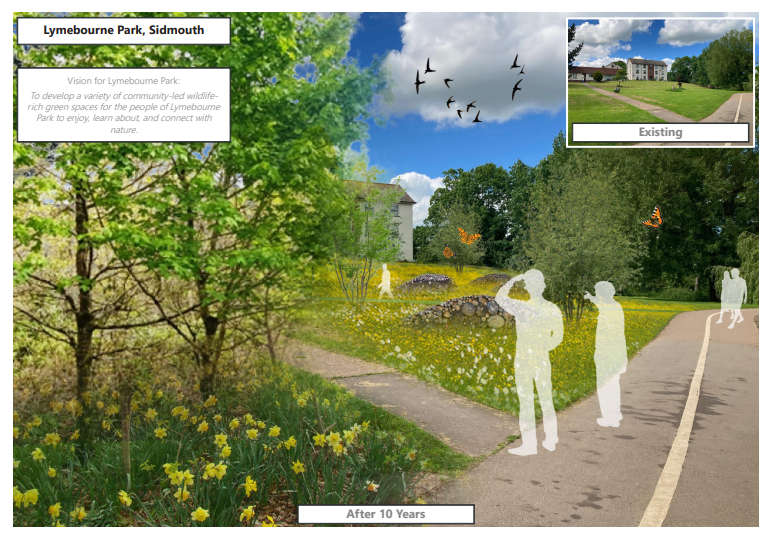 East Devon District Council are seeking to gather feedback on green spaces in the East Devon Area. The feedback they receive will help them to identify what is important to you, what can be improved, and how they can reshape our green spaces.
There is a green space proposal for Lymebourne Park in Sidmouth.
The proposal, which is now online and available to view, centres around creating 'wildlife-rich green spaces for the people of Lymebourne Park to enjoy, learn about, and connect with nature'.
Members of the public will be able to express their opinions through the online form for more information please visit Green Space Design and Management Proposals – Lymebourne Park Proposal – East Devon