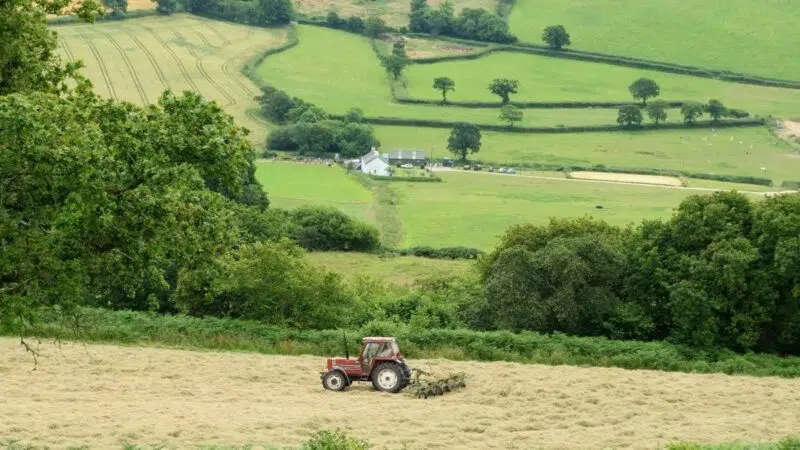 The Heart of the South West Local Enterprise Partnership (LEP) has announced a £2 million investment in the Environmental Living Lab, enabling the trial and demonstration of sustainable agricultural and environmental technology in the South West.
The funding will support the Satellite Applications Catapult to establish an Environmental Living Lab within the Heart of the South West area (Somerset, Devon, Plymouth and Torbay). The lab will enable the collaboration between the space sector and the agriculture and environmental sectors to trial new solutions, and demonstrate environmental and economic benefits of satellite-enabled technologies across real world environments in agriculture, horticulture, animal husbandry, aquaculture, woodlands and other habitats.
The investment will refurb and fit out three training facilities at Bicton College in East Devon, the Cannington campus of Bridgwater and Taunton College, and the Barnstaple campus of Petroc College. Each location will be equipped with 5G mobile and demonstration labs with 3D modelling and immersive technology capabilities to bring in field connectivity for research and demonstration purposes, increasing adoption of technology across the farming communities.
The Environmental Living Lab will ensure the region's future workforce has the relevant digital skills to encourage the adoption of innovative technology, and realise the associated environmental benefits, strengthening the collaboration between education providers and employers. The lab will also benefit from the expertise of the Joint Centre of Excellence in Environmental Intelligence, a partnership between the University of Exeter, the Met Office, the University of Plymouth and the North Devon Biosphere.
The Environmental Living Lab will form part of the Catapult's national Living Labs network and contribute towards modernisation of the environmental management and agricultural sectors and improve local competitiveness.
Sonia Pietosi, Living Labs Lead at the Satellite Applications Catapult, said: "We are extremely excited to work in partnership with the Heart of the South West LEP and the Environmental Living Lab consortium to support farmers and land managers in the region. We purposefully decided to take a decentralised approach to reduce inequalities within the region, and maximise the impact of the Environmental Living Lab on the levelling up agenda. We are excited to see how satellite-enabled technologies can help accelerate our path to net zero, transform environmental management, and increase agricultural sustainability."
Karl Tucker, Chair of the Heart of the South West LEP, said: "The Heart of the South West is leading the way in agricultural technology, and it's exciting to see the sector continue to go from strength to strength. We are delighted to be supporting the new Environmental Living Lab, which will offer further state-of-the-art facilities for testing and demonstrating new agricultural technologies."