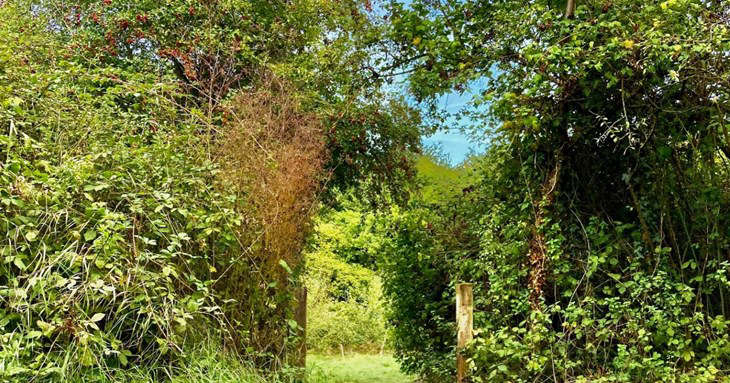 Residents in Exeter are being asked to give their views on the 12-mile Exeter Green Circle this week.
The circular route around Exeter, which takes in five valley parks, is used by hundreds of people each year, although those organising the survey say many people who probably use sections of the Green Circle don't yet realise it.
Councillor Duncan Wood, Lead Councillor for Leisure Services and Physical Activity, said: "Many of us use parts of the Exeter Green Circle in our everyday lives without knowing it, others know the whole route and make use of it often. It's so easy to dip in and out of different stretches of it, it's a great way to enjoy some of the most relaxing and inspiring views in the city."
"Part of our mission is to help people in Exeter and Cranbrook to be more active every day, and the Green Circle seems to us to be a very effective way of doing that, by encouraging residents to get outside and enjoy the open spaces that are right on our doorstep."
Live and Move, the Sport England funded team put together to support people in Exeter and Cranbrook to be more active, are behind the survey and say that they hope to find out more about how people use the Green Circle route so that they can encourage even more people to use of it.
Wellbeing Exeter Community Physical Activity Organiser Ed Shaw said there are many different activities on offer throughout the 12-mile Green Circle.
He said: "We are very fortunate to have this incredible resource here in Exeter and there are many free activities such as guided walks, as well as skate parks and basketball hoops, all in green spaces along the Green Circle. There are lots of different ways to enjoy this space and this survey will help to give us a good idea of what people want to do there."
The Green Circle survey will be available online for six weeks, and those who participate will be entered into a prize draw to win one of ten £35 InExeter vouchers as a thank you for taking part.
Contact Be active Team to find out more about some of the free activities that take place along the Green Circle.
The Exeter Green Circle survey can be found here: https://exeter.gov.uk/GreenCircleSurvey