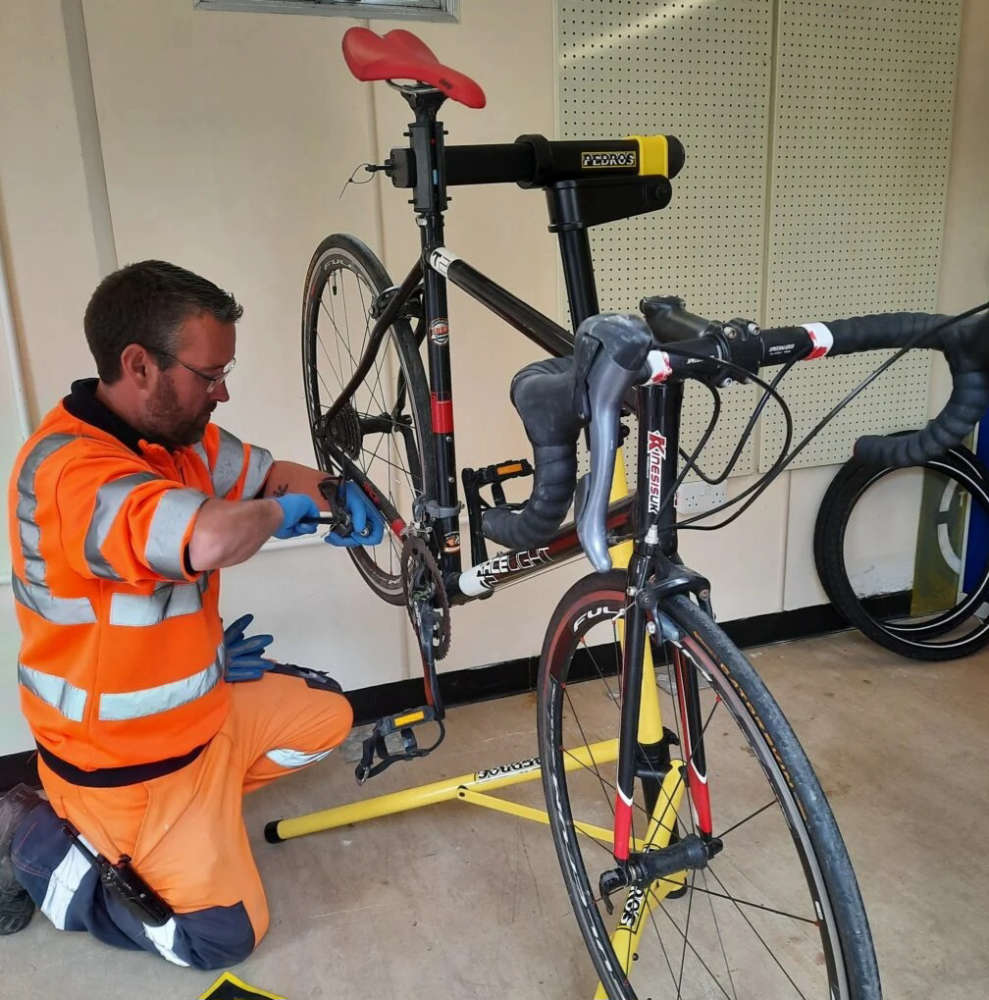 A specially trained team at SUEZ, who run the recycling centres will repair the bikes from their new 'Re-Cycle Hub' in Newton Abbot. Then sell them through the reuse shops at recycling centres. Each bike will be serviced & include a warranty.
Fully serviced, reconditioned bikes are on sale at many of Devon's recycling centres from this week.
This week is international Bike Week (5-11 June) and this initiative will reduce waste and offer more people access to cycling.
With some brands of bike as much as 20 per cent more expensive than a year ago, it offers those who want to saddle up a chance to do so at an affordable price.
A specially trained team at SUEZ, who run the recycling centres on Devon County Council's (DCC) behalf, will repair the bikes from their new 'Re-Cycle Hub' at the Brunel Road facility in Newton Abbot.
They will repair old bikes, no longer wanted by Devon residents, and give them a new lease of life.
They will then sell them through the network of reuse shops in Devon's recycling centres. Each bike will be serviced and include a warranty.
Each year an estimated 10,000 bikes come through the recycling centres in Devon as residents outgrow them, break them or get frustrated that they're taking up valuable space in the garage.
The team at the Re-Cycle Hub will repair and service as many of these bikes as possible by using the various parts and spares from other bikes entering the waste stream, which then reduces the need for them to be disposed of entirely.
Not only is reuse and repair great for the planet by diverting waste away from disposal and avoiding raw materials to produce new products, but it also means that these pre-loved bikes can be rehomed at affordable prices and offer members of the public a chance to access an enjoyable activity without costing the earth.
So, if you're thinking of getting fit, the kids have outgrown their bikes, or you're on the search for a sustainable travel option then come along to the reuse shops and see what we've got in stock.
Councillor Roger Croad, DCC's Cabinet Member for Public Health, Communities and Equality said:
"Thousands of bicycles come through our recycling centres every year, some of which are in a really good condition and only need minor repairs whereas others require a little more work.
 "Over the past few years new bikes have become increasingly expensive. This reuse and repair initiative will not only help to reduce the amount of waste created in Devon but will also offer residents an affordable way to purchase a fully serviced working bike."
Councillor Stuart Hughes, Devon County Council's Cabinet Member responsible for cycling said:
"This is a fantastic initiative and will give many more people access to cycling.
"Cycling provides so many benefits and the opportunity to obtain a serviced working bike for less will encourage more people to choose active travel. It's better for the environment and it's better for their health and well-being."
Rob Sanders, Regional Manager for SUEZ recycling and recovery UK said:
"This is a really exciting venture for us as we start our repair journey in Devon and an ideal way to mark International Bike Week.
Working in partnership with the County Council we are always looking for new ways to reuse and recycle the items that people bring to Devon's recycling centres so we can divert more away from the rubbish skips and waste as little as possible.
"If you're in the market for a new bike, pop along to one of Devon's recycling centres and our team will be happy to help you find the bike for you!.