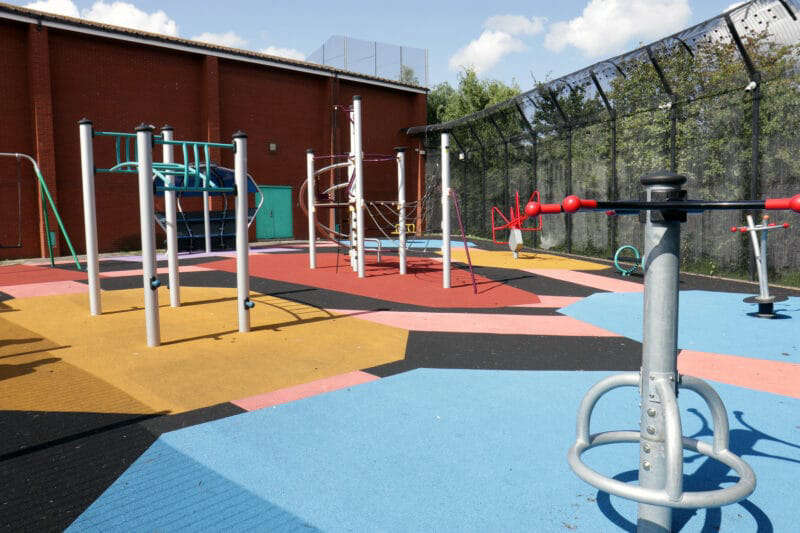 A secure children's home in Exeter, consistently rated 'good' by Ofsted each of the last eight years, has now been described as 'outstanding' following the watchdog's most recent inspection.
The Atkinson children's home, which we run, can accommodate up to eight young people aged between 10 and 17 years old.
"The secure children's home provides highly effective services that consistently exceed the standards of good," say Ofsted's inspectors.
"The actions of the children's home contribute to significantly improved outcomes and positive experiences for children and young people who need help, protection and care."
Inspectors note in their report that children at the home say that they are happy, that they feel safe, and that they have formed important, trusting relationships with peers and staff.
"Very good-quality risk management and the sharing of learning lead to staff practices that help to keep children safe and to children saying they feel safer," write inspectors, observing "positive and extremely caring interactions between staff and children."
They say that "social workers….are overwhelmingly positive about all aspects of the care children receive and the outstanding progress children are making."
And they remark that "parents are very happy with the care and support their children receive."
Staff at the children's home are helping children develop essential life skills, and are enhancing children's health and wellbeing.
Staff are "skilled at forming trusted relationships," say inspectors, describing them as "compassionate and respectful in the way they communicate."
Inspectors note that when children's behaviour is poor, "staff help children to understand the impact this has on others, and this has led to children changing behaviours."
"The home's culture is one of earning rewards and positive reinforcement, rather than using consequences, which are rarely used," they write.
About children's learning, inspectors say that "there is a calm, studious atmosphere during lessons, and children participate well."
They say that teachers at the home, "have a thorough knowledge of the children's wider lives and how certain needs can affect their studies. This enables children to establish positive relationships with teaching staff and gain confidence to make progress in a variety of subjects."
"As a result of good-quality teaching and support, children make good progress in their learning," say inspectors, and that, "all children have improving emotional, physical and mental health."
"The Special Educational Needs Coordinator (SENCo) holds the appropriate qualification and has suitable experience for the role. They are diligent in ensuring staff have the information they need to support children's special educational needs. Teachers make reasonable adjustments for children in class".
Inspectors also praise managers at the home.
"Managers are inspirational leaders," they say. "They are energetic, passionate and committed in their work, with the needs of children at the centre of practice and decision making."
But there is room for improvement, as inspectors note that teachers need to more consistently record children's starting points in Maths and English, when they arrive at the children's home, so that they can measure children's progress from that point. And they say that teachers do not use feedback well enough to support children to correct the errors that they make.
Councillor Andrew Leadbetter, Cabinet Member with responsibility for children's services, said:

"The inspectors' findings are testament to the hard work and commitment of our excellent team at the Atkinson secure children's home. They have been previously been rated 'good' by Ofsted year after year, and this latest assessment as 'outstanding' goes to show that the team does not rest in its endeavours to continue improvement of the service and outcomes for young people. We note inspectors' comments in respect of the school, and managers are determined to make the next step from 'good' to 'outstanding'. I am tremendously proud of the service and of young people in the home for all their hard work."