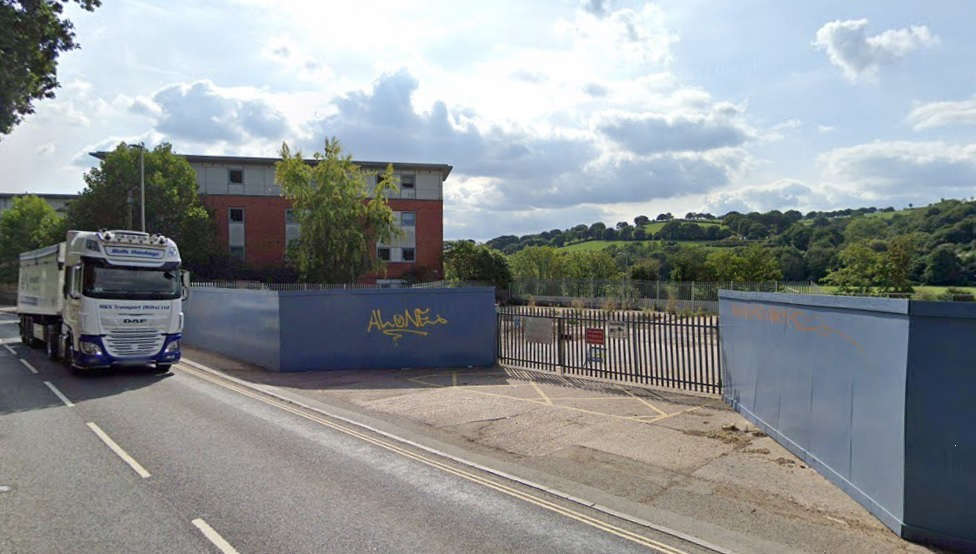 More student flats are coming to Exeter, with developers paying £100,000 towards local health services.
Homes for 350 university students will be built on the site of a factory that was destroyed by fire.
Four blocks up to six storeys high will go up on the site of the former Johnsons Apparelmaster workwear factory in Cowley Bridge Road. After the blaze in January 2020 the company moved to a new base at Matford.
Members of the city council's planning committee gave unanimous backing to the plan for student accommodation.
Councillors heard that it was a 'windfall' site suitable for a range of uses including housing.
The development will provide 350 bedspaces in blocks set back from the pavement. There will be landscaped 'amenity space' between the buildings and glimpses of the Exe Valley. A communal space on the ground floor is likely to be available for community use.
Cllr Martin Pearce (Lab, Duryard and St James) said having more purpose-built student flats would keep other local properties in the general housing stock.
He said: "Is this social housing? No. Is it affordable housing? No. Is it one or two-bed flats? No. it doesn't meet any of those tests.
"In 2010 the coalition government removed the cap on student numbers, and the number of students in Exeter has more than doubled in just over a decade. Accommodation has not kept pace, despite the best efforts of this city council.
"We have lost more and more family homes to student accommodation, so I think these are the right homes, in the right place, for the right people.
"This will protect the residential housing stock elsewhere in the city."
And Cllr Michael Mitchell (Lib Dem, Duryard and St James) added: "This has been one of the least contentious applications in our ward.
"People are resigned to this being student accommodation, but there is an intensity of use here. The community needs to know when sufficient is sufficient."
Developers will make a £100,000 contribution to local NHS services as one of the conditions of approval.