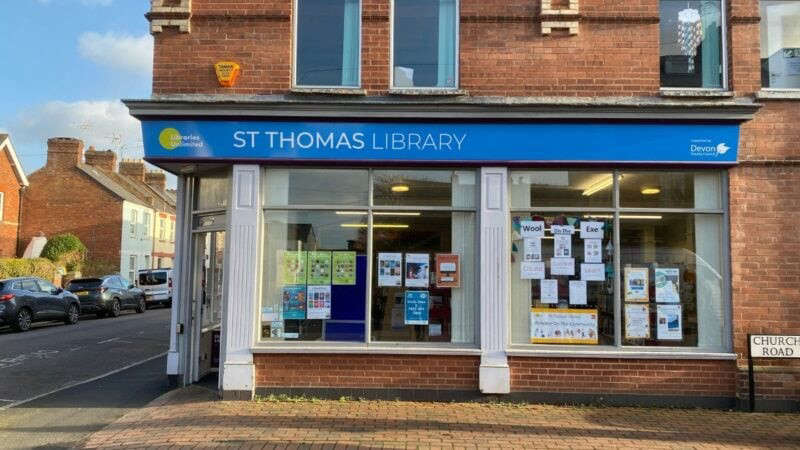 Devon County Council will be relocating our library service in St Thomas, but we are committed to keeping it in the local community.
The Council were surprised when the landlord of the current library building applied for planning permission to turn the property into accommodation earlier this year, and said at the time that we'd hoped to be able to renew our lease when it expires in November.
The planning application was subsequently withdrawn, but conversations since have led to an offer from the landlord to renew the library's lease at a considerably higher rent and that would tie the Council in for a much longer period.
Reluctantly, they simply can't afford to agree to those terms, and so have decided that they will not renew the lease when it expires in November.
Instead, The Council and Libraries Unlimited, which run libraries in Devon on the Councils behalf, are looking for new premises in St Thomas.
And are inviting community and church groups, landlords and property owners in the area to contact us if they are interested in helping to provide a library service in St Thomas.
Councillor Roger Croad, the council's Cabinet Member with responsibility for the library service, said:

"We're committed to ensuring that St Thomas will keep its library service. We are proactively looking for a new site and are investigating some options. But, we would also like to hear from community groups, landlords and residents for their suggestions on a new location for St Thomas library.

"If anyone has any ideas for a new home for the library in the area, please contact us."
The Council are inviting local people to help identify possible alternative premises for the library service, encouraging them to leave suggestions their our website, https://devon.cc/st-thomas-library.
The library in St Thomas has been in its current premises since 2013, and has been a popular and well-used hub for people of all ages in the local community since then.
"It's with regret that we'll have to leave the current location, but we simply can't agree to the increased rent, nor the length of the lease," said Cllr Croad.

"We and Libraries Unlimited are however optimistic. November is not far away, so it may be that we're looking at establishing a temporary pop-up library in the short term to keep the service running, heading into winter, until we find a longer-term solution for the library service."
Existing library customers can also use Exeter Library to borrow and return books while we try and set up a pop-up in the local area and find a long-term home for St Thomas Library.