Scrap Cars Exeter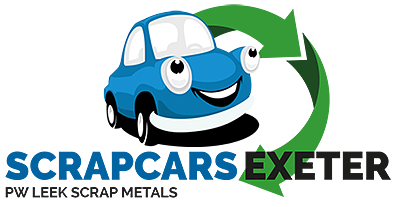 Phone Number: 01395 841 532
Address: 3 Croft Cottages, Bampford Speke, Exeter, EX5 5DS
Website: http://www.scrapcarsexeter.co.uk/
P W Leek Scrap Metals have built an excellent reputation for our efficient and reliable service. We believe in offering honest, professional advice and guidance to our customers. Our friendly staff are always available if you have any questions about our services.
Our experience in the industry means we are able to offer our customers a fair price for their unwanted vehicle. In most cases we pay directly into your bank account on the same day. Our HIAB lorry is capable of loading vehicles of all sizes with ease. We will assess the condition of the vehicle and make an estimation on the vehicle. If you'd like an approximation of value, please give our experienced dealers a call for a free, no-obligation quote. We make the process as straightforward and transparent as possible. Once we have confirmed your price, we will arrange for delivery at a date and time that suits you.
P W Leek Scrap Metals are proud to be in close relationship with Devon's Authorised Treatment Facility. With our specialist equipment, we are capable of collecting scrap cars of all sizes.
When a car arrives at our facility we will carefully dismantle the vehicle. This is in line with the Waste Hierarchy Regulations (2012) to re-use and reclaim as many of the parts and materials as possible in an attempt to divert waste from landfill. We are licensed Scrap Metal Dealers with the local authority. We have years of experience in handling and recycling scrap metal. This is not only from the cars we collect, but also any unwanted scraps from domestic and commercial customers, such as renovations and construction projects. We can offer the same speedy and efficient collection service to clear your scrap metal. Our prices are competitive in accordance with the current market scrap price.
Bob Chard

7:00pm - 9:00pm

The Weekend Starts Here

Ben Clark

7:00am - 9:00am

Saturday Breakfast
Exmouth

Sunny intervals

High: 12°C | Low: 4°C

Sidmouth

Sunny intervals

High: 12°C | Low: 4°C

Exeter

Sunny intervals

High: 13°C | Low: 4°C

Dawlish

Sunny intervals

High: 12°C | Low: 4°C