Home Instead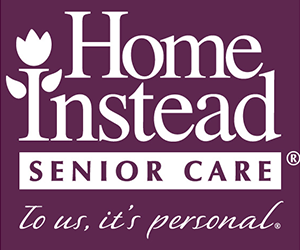 Phone Number: 01395 200 600
Address: Home Instead House, Brook Road, Budleigh Salterton, EX9 6AY
Website: https://www.homeinstead.co.uk/exeter-east-devon/
Rated Outstanding in all 5 CQC Categories
Our Exeter & East Devon office is owned and operated by husband and wife team, Mark and Vanessa McGlade and was rated overall Outstanding by CQC during their recent, routine inspection.
The office opened its doors in 2011 and quickly became extremely successful as both a local care provider and employer. The ethos driving Mark and Vanessa is an absolute desire to provide the very best care possible and to become the employer of choice within the sector.
Calls last a minimum of 1 hour and are provided by CAREGivers who have been individually matched to Clients needs, interests and outlook on life. Staff are professionally trained and supported in their roles, which enables them to provide "the Rolls Royce of care" (a description made by one of their clients!).
Care of clients and staff is of equal importance for Mark and Vanessa; in a recent anonymous staff survey 100% of staff responded they were proud to work for the East Devon office.
In addition to being the first elderly home-care provider to be rated Outstanding in the south west the Exeter & East Devon during April 2016 the office was recognised as a 'Top 10 most recommended homecare provider 2016' in the South West, based on client reviews on the care website www.homecare.co.uk.
Exmouth

Heavy Rain

High: 13°C | Low: 6°C

Sidmouth

Heavy Rain

High: 13°C | Low: 6°C

Exeter

Heavy Rain

High: 13°C | Low: 5°C

Dawlish

Heavy Rain

High: 12°C | Low: 6°C