Hidden Oak Equine & Country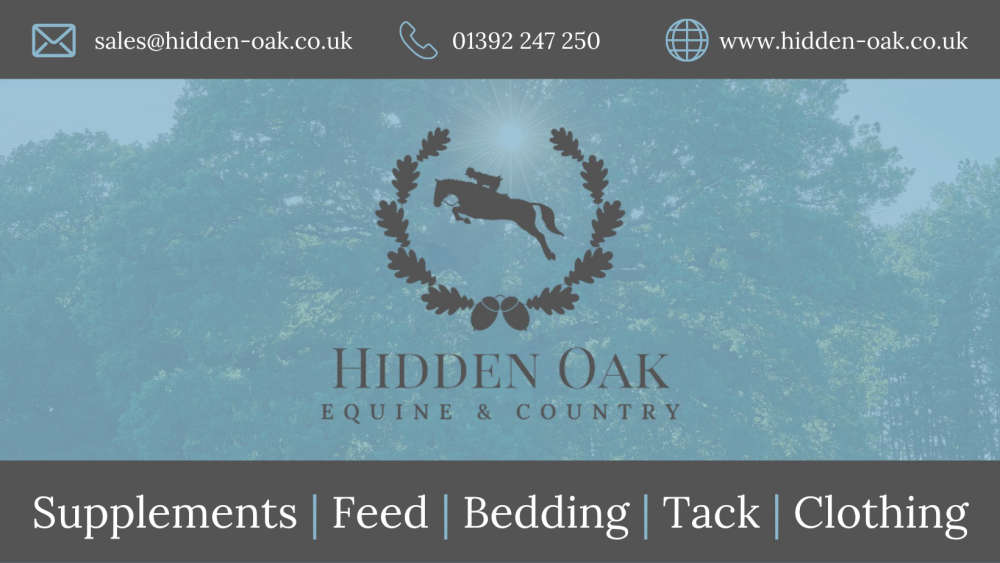 Phone Number: 01392 247250
Address: Sidmouth Road, Aylesbeare, EX5 2JP
Website: https://hidden-oak.co.uk
"Devons ALL-NEW Equine & Country shop and cafe!
Our new store opening on April 4th 2022 will boast an excellent selection of clothing, tack, supplements, feed and bedding for all equine and country needs!
If that isn't enough, we also have our cafe which will be serving fresh, locally sourced produce excellently prepared into lovely home-cooked style food which is open until 4pm for breakfast, lunch and afternoon tea.
If you cant make it to us, we will have our webshop available soon!
We've got some amazing ideas to make your online experience that bit more personal and we cant wait to share it with you.
The shop is open from 9am - 6pm today and we're stocked up with some beautiful new brands and products
Feel free to contact us if we can help with any of your equestrian needs! See you soon."
Ben Clark

7:00am - 11:00am

Breakfast Show

Andy Green

11:00am - 2:00pm

Daytime Show Sponsored by Rose Lodge
Exmouth

Light rain

High: 12°C | Low: 10°C

Sidmouth

Light rain

High: 12°C | Low: 10°C

Exeter

Light rain

High: 13°C | Low: 10°C

Dawlish

Light rain

High: 12°C | Low: 10°C