Exmouth Stroke Survivors Club 10.30am - Exmouth Pavilion Gardens
Multiple dates from Wednesday, April 14th, 2021 to Wednesday, June 16th, 2021
Event Summary

Let us show you how meeting other stroke survivors can benefit your life.
Meeting other stroke survivors helps many people overcome the fears of a stroke.




Weekly Meetings at 10.30am
This club has given many survivors a start to recovery and moved them on to 90% of previous abilities.
The club consists of a number of people of different skill levels and backgrounds with various stages of recovery from a stroke.
The club helps different stages of stroke and recovery.
Such as:
Aphasia,
Ischemic,
Haemorrhagic,
Transient Ischemic Attack (TIA),
Embolic,
Thrombolic strokes.
ACT FAST
Face - Side of the face drops
Arms - One arm can't be raised
Speech - Speech is slurred
(Tongue)- Tongue to one side, unable to put it straight out.
Time - Time to call 999
Venue
Seafront Gardens
Seafront
Exmouth

Dates
The event runs from 10:30am to 12:00pm on the following dates.
Select a date to add this event to your calendar app.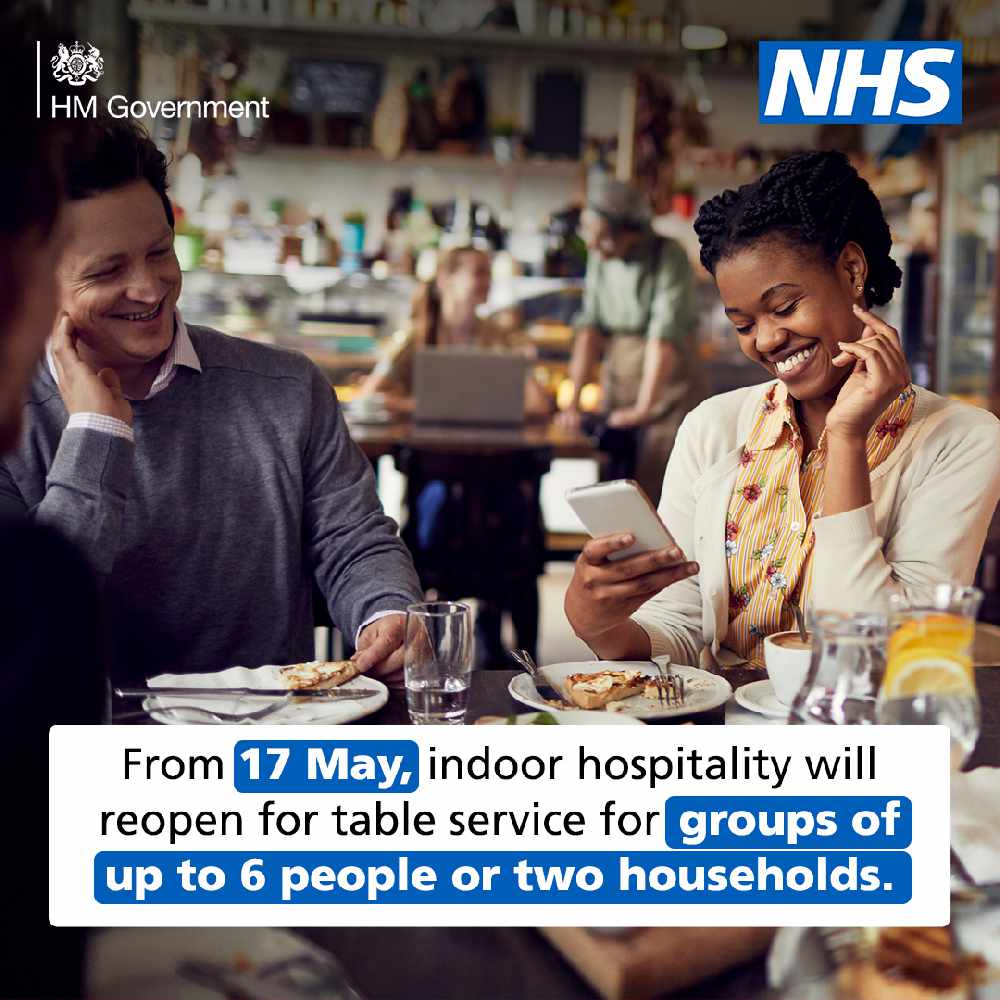 Exmouth

Heavy Rain

High: 16°C | Low: 14°C

Sidmouth

Heavy Rain

High: 16°C | Low: 14°C

Exeter

Heavy Rain

High: 17°C | Low: 14°C

Dawlish

Heavy Rain

High: 16°C | Low: 14°C
Exeter Canal Cruise

Reminisce as you travel through time along the oldest working ship canal in Europe with a choice of departure from Exmouth or Exeter. Sailing through two working locks and the Countess Wear swing bridge, this cruise presents the perfect opportunity to explore the historic quayside of Exeter and enjoy a spot of lunch at one of the many independent eateries.

at

Exmouth Marina

Drowning Prevention Day 10am til 4pm

The Royal Life Saving Society (RLSS) is holding a Drowning Prevention Day hosted by Exmouth National Coastwatch Institution (NCI) and supported by the RNLI at Coastwatch House on Exmouth Sea front. All three organisations will talk about drowning prevention, beach and water safety. There will be free colouring sheets, demonstrations of rescue equipment and quizzes for kids as well as information on local hazards and what to do in an emergency. The Exmouth RNLI Water Safety Team will advise on Lifejackets and show you how to check yours is safe, so bring yours along.

at

The Lookout

Bob Crooks - Poetry in Glass Show 10am til 5.30pm

Steam Gallery is delighted to be hosting an exceptional new show 'Poetry in Glass' by Bob Crooks. One of Britain's most highly recognised glassmakers, Bob is well-known for his original and challenging dynamic forms that exploit the many properties of studio glass. Bob works his glass magic in a studio in deepest Devon, and his output ranges from fine wine glasses to imaginative and elegant sculptural forms. Creating these perfect works requires the highest skill and concentration, especially with the ever-present threat of disaster in this intense complex process! Bob has created a brand-new collection of over 20 unique pieces for this special show. Contact the gallery on 01297 625144 to request a catalogue to be sent to you in advance of the exhibition opening, or request an invite to join for the launch day on Saturday 19 June, when Bob will be present. You can see the pieces online, and all are available to purchase now.

at

Steam Gallery