Local Football Report

In the local Devon and Exeter league football on Saturday Exmouth Rovers retained their  100 % record with a 3-1 victory at Dunkerswell Rovers in division one east,making it 3 wins from 3,while in the same league East Budleigh beat Lympstone Utd 1-0 . In division four Exmouth Towns third team were well beaten 3-0 by visitors Falcons behind closed doors at Southern Road.

A week to remember for Chief Sheehan

Winger Laura Sheehan admitted that she was "buzzing" after marking her first start in Exeter Chiefs colours with a try, as her side held their nerve to secure a 17-12 victory over Loughborough Lightning in the Allianz Premier 15s.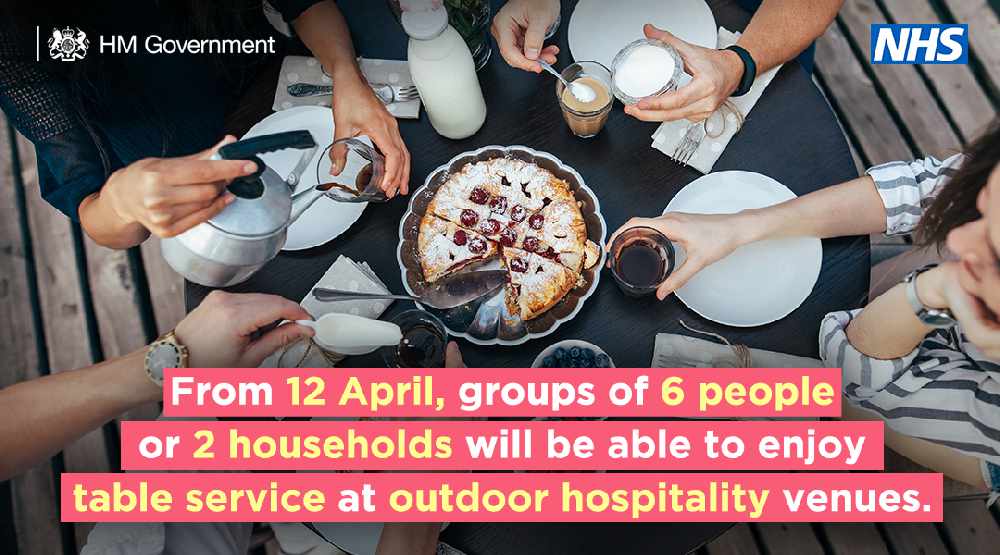 Exmouth

Sunny intervals

High: 14°C | Low: 6°C

Sidmouth

Sunny intervals

High: 12°C | Low: 6°C

Exeter

Sunny intervals

High: 15°C | Low: 5°C

Dawlish

Sunny intervals

High: 12°C | Low: 6°C
Prince Philip The Duke of Edinburgh has sadly died at the age of 99 today Friday 9th April 2021
The Duke of Edinburgh - Prince Philip - has died.

Buckingham Palace has made the announcement.
He was 99-years-old.
The Duke and the Queen were married for more than 70 years - dedicating his life to serving the nation at the monarch's side.
And in 2017 the Duke retired from his own programme of royal duties.
He spent four weeks in hospital last month, and had a heart procedure.
He was born a Prince of Greece, in 1921, and first met the then Princess Elizabeth when she was just 13.
The couple married soon after World War Two, and for seven decades, his commitment to the Queen was unfaltering.
He saw himself as the moderniser of the British monarchy, orchestrating the first Royal walkabout - but he was also known for his embarrassing gaffes.
Ill-health meant he missed a number of Royal events in recent years.
He saw himself as a moderniser of the British monarchy, orchestrating the first Royal walkabout.
And Prince Philip's concern for young people led him to create the Duke of Edinburgh's Award Scheme, which now has members in more than 130 countries.
But his first role was as companion to his wife the Queen.
Philip's childhood was a difficult one.
His family was exiled and fled to Paris before he was sent away to school in Britain.
His mother was mentally ill and placed in a psychiatric hospital.
Princess Anne says all this made her father's achievements even more impressive:
In total, he supported more than 800 charities and good causes - but the Duke of Edinburgh Award scheme was probably his biggest achievement.
Bells have been ringing in London and at Christ Church in Oxford to mark the Duke's death.
Prime Minister's statement

It was with great sadness that a short time ago I received word from Buckingham Palace that His Royal Highness the Duke of Edinburgh has passed away at the age of 99.
Prince Philip earned the affection of generations here in the United Kingdom, across the Commonwealth and around the world.
He was the longest serving consort in history,
one of the last surviving people in this country to have served in the second world war at Cape Matapan, where he was mentioned in despatches for bravery and in the invasion of Sicily, where he saved his ship by his quick thinking and from that conflict he took an ethic of service that he applied throughout the unprecedented changes of the post war era.
Like the expert carriage driver that he was he helped to steer the royal family and the monarchy so that it remains an institution indisputably vital to the balance and happiness of our national life.
He was an environmentalist, and a champion of the natural world long before it was fashionable.
With his Duke of Edinburgh awards scheme he shaped and inspired the lives of countless young people and at literally tens of thousands of events he fostered their hopes and encouraged their ambitions.
We remember the Duke for all of this and above all for his steadfast support for Her Majesty the Queen.
Not just as her consort, by her side every day of her reign, but as her husband, her "strength and stay", of more than 70 years.
And it is to Her Majesty, and her family, that our nation's thoughts must turn today.
Because they have lost not just a much-loved and highly respected public figure, but a devoted husband and a proud and loving father, grandfather and, in recent years, great-grandfather.
Speaking on their golden wedding anniversary, Her Majesty said that our country owed her husband "a greater debt than he would ever claim or we shall ever know" and I am sure that estimate is correct.
So we mourn today with Her Majesty The Queen we offer our condolences to her and to all her family and we give thanks, as a nation and a Kingdom, for the extraordinary life and work of Prince Philip, Duke of Edinburgh.
Labour leader Sir Keir Starmer:
Keir Starmer, Leader of the Labour Party, responding to the death of His Royal Highness The Prince Philip, Duke of Edinburgh, said:
"The United Kingdom has lost an extraordinary public servant in Prince Philip.
"Prince Philip dedicated his life to our country - from a distinguished career in the Royal Navy during the Second World War to his decades of service as the Duke of Edinburgh.
"However, he will be remembered most of all for his extraordinary commitment and devotion to The Queen.
"For more than seven decades, he has been at her side. Their marriage has been a symbol of strength, stability and hope, even as the world around them changed - most recently during the pandemic. It was a partnership that inspired millions in Britain and beyond.
"My thoughts are with The Queen, the Royal Family and the British people as our nation comes together to mourn and remember the life of Prince Philip."
Scotland's First Minister Nicola Sturgeon:

I am saddened by news that the Duke of Edinburgh has died. I send my personal and deepest condolences - and those of @scotgov and the people of Scotland - to Her Majesty The Queen and her family.
Wales' First Minister Mark Drakeford:

Following today's announcement from Buckingham Palace of the death of His Royal Highness The Duke of Edinburgh, the First Minister of Wales, Mark Drakeford pays tribute
The First Minister of Wales, Mark Drakeford has expressed his sadness on the news of the death of His Royal Highness The Duke of Edinburgh and offered condolences to Her Majesty Queen Elizabeth II and the Royal family on behalf of the Welsh Government.
He said:
"It is with sadness that we mourn the death of His Royal Highness The Duke of Edinburgh. Throughout his long and distinguished life, he served the crown with selfless devotion and generosity of spirit.
We offer our sincere condolences to Her Majesty Queen Elizabeth II, his children and their families on this sad occasion.
He will be missed by the many organisations that he supported as Patron or President over many decades of service".